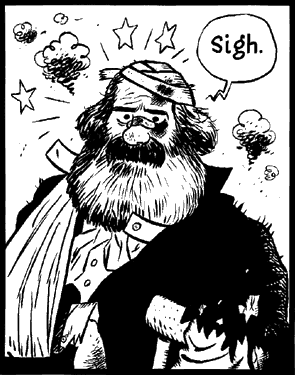 The Victorian state election is being held on November 27, 2010. Labor's gonna win, with a reduced majority. So: business as usual. Mostly. Apart from Labor's stranglehold on the inner-city being broken by the Greens.
In 2006, only a handful of socialists ran for office, and so too in 2010.
Undeterred by his loss at the recent Federal election, the Revolutionary Socialist Party's Van Thanh Rudd will be contesting the seat of Derrimut. "In 2006, Jorge Jorquera stood in the same seat as a candidate for Direct Action, a socialist group that has since merged with the Revolutionary Socialist Party." (Jorge got 295 votes or 0.98%.)
The Socialist Alliance is standing four hopefuls: Mitch Cherry in Bellarine, Trent Hawkins in Brunswick, Margarita Windisch in Footscray and Ron Guy in Melton.
It will be Margarita's second tilt at Footscray: in 2006, she got 457 votes (1.46%). (In 2002, SA's Justine Kamprad got 848 votes or 2.71%.) SA has also contested Brunswick in years past. In 2006, Vannessa Hearman received 645 votes (1.94%), while in 2002 Judy McVey received 573 votes (1.75%). Trent Hawkins stood in WA for a seat in the Australian Senate in 2007; in 2010, he campaigned in the Victorian seat of Wills, gaining 725 votes (0.86%).
The Socialist Party is standing Steve Jolly in Richmond.
Steve also contested the seat in 2006 and 2002. He received 1,805 votes (5.64%) in 2006 and 629 votes (1.99%) in 2002. Steve was elected to Yarra Council in 2004.
The Socialist Equality Party is also standing one candidate: Peter Byrne in Broadmeadows.
"Due to antidemocratic state electoral laws designed to prop up the two-party system, Byrne will appear on the state ballot without being identified as a candidate of the SEP."
Peter had a crack at Calwell in the 2010 Federal election, and got 1,181 votes or 1.35% for his troubles. Along with another SEP member, Peter ran for a seat in the Australian Senate in 2007, but missed.
Of all the candidates, Jolly is likely to be the most popular, in a seat many expect will fall to the Greens, one of four inner-city seats vulnerable to Communist infiltration.
In other news, two local neo-Trotskyist parties, Socialist Alternative and Solidarity, have been flirting with one another over the question of whether or not to merge. Both groups have their origins in the iSt, although only Solidarity formally belongs to it. (Previous splinters have included the Socialist Action Group, International Socialist Organisation, International Socialists and Socialist Action.)
Note that October 30 is the 90th anniversary of the founding of the 'Communist Party of Australia'. Its two principal descendants are the CPA (known as the 'Socialist Party of Australia' from its founding in 1971 through to 1996) and the CPA (ML).
[The Greens are] being infiltrated by many whose commitment to the environment is questionable, and who are more focused on turning the Greens into a left-wing, socialist-style party. Some people call these Greens "watermelons" – green on the outside, red on the inside.

[Lee] Rhiannon is one of those. In fact, if you look back at her 11 years on the comfortable red couches of the NSW Legislative Council, not much has been said by her on Green issues, but she has spent a lot of time talking about issues not dissimilar from those she campaigned for when she was an active member of the Stalinist Socialist Party [now better known as the Communist Party of Australia].

Rhiannon's "watermelon" faction of the Greens is growing in strength. They are increasingly flexing their muscle through their base in the inner-city Green branches against the traditional "true" Greens such as [Bob] Brown.
Caveat emptor!