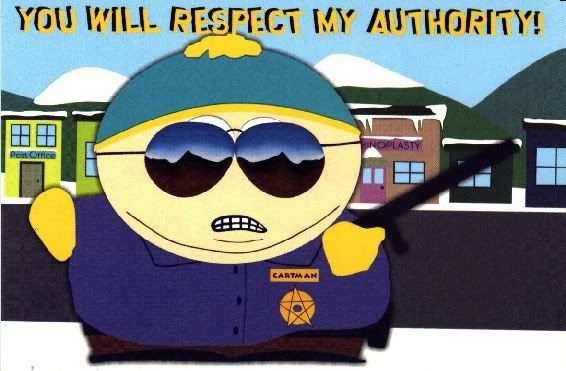 Greek Authorities at a Loss as Rioting, Protests Continue, Deutsche Welle, December 8, 2008
Rioting and protests over the shooting of a teenager by police continued to spread across Greece Monday, leaving authorities frustrated by their inability to stop the country's worst civil unrest in decades. Prime Minister Costas Karamanlis once again appealed for calm after an emergency meeting Monday with his ministers and top security officials, trying to find a way to break the chain of violent events. "The state needs to protect society," said the prime minister in a live televised address. "The emotions that followed the tragic incident cannot and will not be tolerated."
Student Protests in Greece Convulse Universities, Chronicle of Higher Education, December 8, 2008
Several universities in Greece have been occupied by protesters as part of a wave of rioting and unrest that has swept the country in the wake of the police shooting of a 15-year-old boy in Athens on Saturday night, the Reuters news agency reported. "Most of the clashes have occurred in university cities and have involved students," the BBC reported.
Massive riots cripple Greece's main cities, Elena Becatoros and Derek Gatopoulos
ATHENS, Greece (AP) — Gangs of youths smashed their way through central Athens and Thessaloniki on Monday, torching stores and buildings after the fatal police shooting of a teenager sparked Greece's worst rioting in decades. Dozens of shops, banks and even luxury hotels had their windows smashed and burned in a night of lawlessness as youths fought running battles with riot police. Black smoke rose above the city center, mingling with clouds of tear gas. Prime Minister Costas Karamanlis, whose increasingly unpopular government has already faced a growing number of sometimes violent demonstrations in recent months, called an emergency Cabinet meeting Monday night. In Athens, rioters torched the capital's massive Christmas tree in central Syntagma Square. As the hooded youths moved on, some protesters posed for photos in front of the blaze, and others sang the Greek version of "O Christmas Tree."
Athens Indymedia requests assistance from translators

Indymedia activists in Greece are urgently in need of help with translations from and into Greek.

There is a lot of international attention for what is going on in Greece now and there are many articles on the Athens IMC website – in Greek language.

The Athens indymedia website is currently struggling with a huge number of people accessing the site. The global Indymedia network is now working on a different solution and this solution needs help translating technical terms into Greek.

If you understand Greek and want to help translate either the Greek content of athens.indymedia.org or (mostly easy) technical terms into Greek to help the new site come to life, please contact these addresses:

==> www-gr[AT]lists.indymedia.org for *content* <== ==> imc-tech[AT]lists.indymedia.org for *tech terms* <== Please be patient - the Greek activists are under a lot of pressure now. Another option is of course to pick interesting articles in Greek language from IMC Athens, translate them and post the translations as articles. This would also be appreciated. You won't be expected to do more than you can. Any bit of help is a great help.
The state/corporate media has some explaining to do…
Why Greece Is Wracked By Riots, Emmanouil Karatarakis, Time, December 8, 2008
For Athens police, the Exarchia neighborhood is enemy territory. A perennial sanctuary for the capital's marginalized far-left youth, the central district has been the scene of sporadic anti-government violence for years. But clashes rarely grow as big as those that have wracked Greece for the past two days. They began when police shot dead a 15-year-old boy in Exarchia on the night of Saturday Dec. 6. That killing sparked riots that spread to at least a dozen towns and cities across the country and have so far left 67 people injured, including 37 police officers. Protesters have destroyed at least 17 banks and set fire to dozens of shops and cars. It is the worst political violence in Greece in 17 years. (See pictures of the riots in Greece.)
Rebellion deeply embedded in Greece, December 8, 2008
The BBC's Malcolm Brabant looks at why student anger has erupted across Greece over Saturday's fatal police shooting of a teenage boy. The riots that have swept Greece for the past two days and look set to continue for the foreseeable future underline why the most important day in the national calendar is "Oxi" or "No" day. "Oxi" day commemorates 28 October 1940, when Greek leader Ioannis Metaxas used that single word to reply to Mussolini's ultimatum to allow Italy to invade Greece, propelling his nation into World War II. When Greeks say no, they mean it in spades. Rebellion is deeply embedded in the Greek psyche. The students and school children who are now laying siege to police stations and trying to bring down the government are undergoing a rite of passage.
See also : Rioting explodes across Greece, libcom.org, (Submitted by Steven), December 8, 2008 [with links]
As an aside, a headline article on Chabad.org reads Strengthening Riots in Greece Keep Jewish Residents on Edge. It quotes a Rabbi Mendel as stating that "Thank G-d the Jewish community is okay… So far, the rioters have not been targeting people, but I don't know how Jewish businesses have fared", thus implying that anarchists might target Jews. Why the Rabbi thinks so is unknown, but rather obviously, no anarchist worthy of the name would target Jews or any other racial, religious or ethnic minority. More likely, Greek fascists might take the opportunity to do so. In such an event, they'd best not be caught doing so by anarchists, who would likely beat them to a pulp. The rabbi might also like to examine anarchist resistance to fascism and neo-Nazism, from its origins in early twentieth-century Europe to today. In that struggle, anarchists have always been on the front line, and many continue to pay with their lives for their resistance.
BIG UPS TO THE COMRADES IN GREECE!